During the 2018 SEA-SEIS Expedition in the North Atlantic, the scientists onboard the Celtic Explorer conducted live 'Ship to Classroom' video link-ups. The classes were in schools all around Ireland, from Dublin to Cork and from Waterford to Donegal – and there was one connection to a school in Italy.
The students learned about the project and its scientific questions and hypotheses, chatted with the engineer who developed the ocean-bottom seismometers, and had numerous questions for the team about life on the ship, about what scientists do, and about how one becomes a scientist.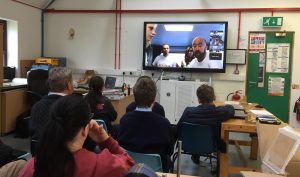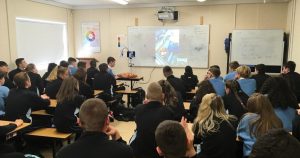 Istituto comprensivo don Lorenzo Milani, Lamezia Terme, Calabria, Italy.